Songfest 2021
Songfest 2021 *IS* happening in a modified virtual format. For more about Songfest 2021, see here.
Songfest 2021 is being produced amidst very unusual circumstances arising from the impact of the COVID-19 pandemic. Much of the information on this site may not be applicable to the Songfest 2021 production.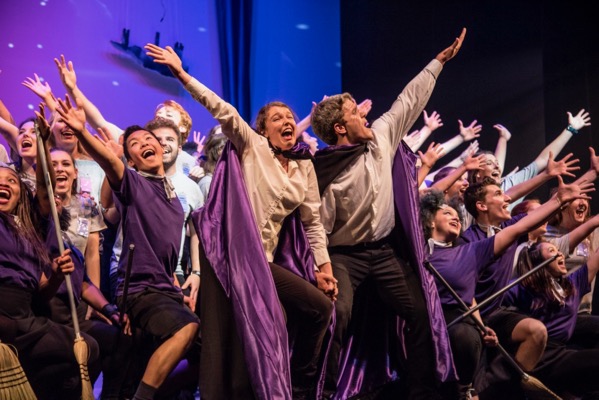 Songfest 2021
Let There Be Peace on Earth
With Songfest 2021 being produced and performed as an online/virtual event, we are inviting any/all Songfest alumni to join with current Songfest students and contribute your voice and/or a video for the "performance" of our traditional finale, "Let There Be Peace on Earth." We need AUDIO recordings of your singing voice* to be part of our large choral performance of the song, and we need separate VIDEOS of you "singing" (lip-syncing) the song which we will compile with all the other videos as part of the visual performance of the song.
Thank you for helping us make this finale happen!
You may choose to submit:
An audio recording (you'll be heard with everyone* but not seen)
A video recording (you'll be seen but not heard)
Whatever you choose, we're thrilled that you'll be with us again as part of this beloved, unifying Pepperdine tradition!
Recordings are due on or before Monday, April 12, 2021. We're now open for submissions!
NOTE: The AUDIO portion of any video submitted will NOT be used. The only voices heard in Songfest 2021 will come from the AUDIO (non-video) files you submit. The only people who will be seen in Songfest 2021 will be those who submit VIDEOS.
*All voices will be mixed and blended into a large virtual choir- no individual voices will be isolated or exposed.
Technical questions? Email support@pepperdinesongfest.com.
For all other questions, contact us at songfest@pepperdine.edu.
How to Join Us
Start with one of these links to get underway: