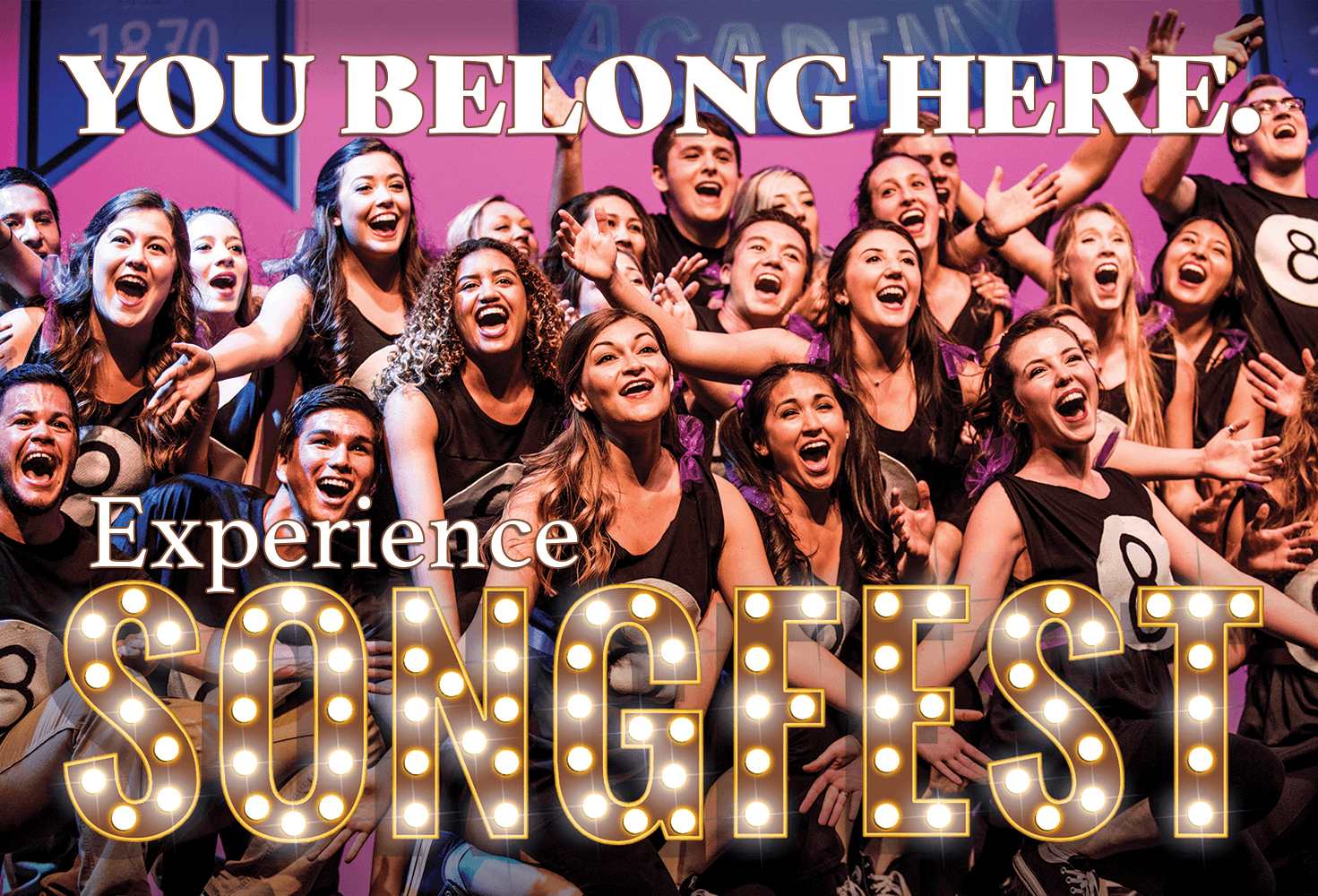 Songfest
Welcome to Pepperdine University's annual production of Songfest. Public performances for Songfest 2020 will be held from Wednesday March 18 through Saturday March 21. All performances are held at Smothers Theatre and start at 7:30 PM, with an additional Saturday matinee performance at 2 PM.
About Songfest
What *IS* Songfest? Why is it such a big deal? How can I get involved?
Check out some basic info about Songfest.
Seeing Songfest
Attending Songfest is a unique and wonderful experience enjoyed by audiences of all ages. We'd love to have you join us!
The latest ticket information can be found here.
Group Participants
Interested in participating in Songfest? Check out our participant info, and read our our Participant FAQs.
Group Leaders
Important information, documents, and tools are available in the Group Leaders area for those who are currently planning, writing, directing, and otherwise leading a Songfest group.
For those interested in forming or leading a group in the future, the process usually gets underway each September with the Group Info Meeting. Until the next Info Meeting, check out these FAQs:
Frequently Asked Questions
Group Leader FAQS
Group Formation FAQs
Prospective Hosts
The Songfest hosts are selected each fall through an audition process.
If you are interested in auditioning to be a Songfest host, please check out the complete Songfest Host Information and our Songfest Host FAQs.
Stay Connected
In addition to using this site, join the broader audience of Songfest fans by "liking" us on Facebook:
Songfest on Facebook
Questions? Feedback? Email us at songfest@pepperdine.edu.